Leitrim-Connection-May-08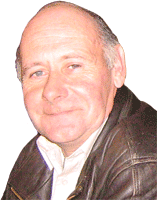 Tesco for Ballinamore
The town of Ballinamore is set to be transformed this autumn with the opening of a new shopping center that will include a Tesco store. Tesco, which is a large Irish chain of grocery stores, will extend this new store to about 12,000 square feet of retail space. When fully operational it will employ 50 to 60 people.

Mohill Has Something to Harp About!
Mohill held its second "O'Carolan Weekend" on the May bank holiday weekend, May 2nd - 5th. This traditional music festival commemorates the famous Irish harpist and composer Turlough O'Carolan, who lived about two miles outside of Mohill. A bronze statue, designed by Oisin Kelly, was created in Mohill in the mid 1980's, and was officially unveiled by the recently deceased Patrick Hillary, who was then President of Ireland. Planxty Maguire's Bar and Restaurant in Mohill is named after one of the blind harpist's compositions. The festival was launched recently by the committee at Lough Rynn Castle Hotel. The committee put together a program of events, including a concert featuring The National Harp Orchestra of Ireland, workshops in the arts, storytelling and the harp, followed by a junior open session, and a farmers' market. The concert was held at the Lough Rynn Castle Hotel Conference Center. The formal launch was performed by well-known local singer Mae Reynolds-Malone and Vince Hearns from the Michael Coleman Center, Gurteen, County Sligo. Committee members included Enda Stenson, Chairman; Con Canning, Carmel Fitzpatrick, Carmel O'Neill, Bernie Reynolds, John Reynolds and Thomas Mulligan.

Tin Whistle Classes
Another term of tin whistle classes will soon commence in the Ceili House (Fitzpatrick's Pub) in Mohill for all those interested in learning how to play the tin whistle or those indeed who want to improve their playing of this particular instrument.

Wedding Fair For Lough Rynn
Lough Rynn Castle Hotel was the setting for a wedding fair (trade show) held on Sunday, April 27th. This extravaganza had over 40 leading wedding professionals on site to offer advice and to showcase their services, including photographers, hair stylists, cosmetologists, music ideas and floral displays Well-known TV personality and fashion journalist, Caroline Morahan, was also present on the day, and she gave a recommendation of great praise to the Lough Rynn complex. FM radio's Bob Conway and TV3's Aishling O'Loughlin were also present at the fair.

Leitrim Featured On British
TelevisionLovely Leitrim was recently the subject of a BBC production named Blueprint, featuring presenter William Cawley, who visited Glenade to report on the 1997 discovery of bear remains. This discovery of the 3,000 year-old remains of a mother bear and her cubs, forced historians to re-evaluate their theory that bears became extinct in Ireland before the human race occupied the island. The program also featured some flora and fauna around nearby Lough Melvin, with particular attention to the lake's arctic char (fish) population.

Major Conference In Mohill
Mohill Enterprise Center hosted a major conference on Friday, April 18th, with former G.A.A. President, Peter Quinn, who was the keynote speaker. Delegates from 31 other Enterprise Centers attended the event.

Leitrim Children For National Film Festival
Two Leitrim children were recently chosen as consultants for a national children's film festival. They are Naiose Ni Heanna, age 11, from Leitrim Village, and 12 year-old Yann Teyssou from Manorhamilton.
Fleadh In Drumsna
The village of Drumsna, on the banks of the River Shannon, hosted this year's County Leitrim Fleadh Ceol on April 25th, 26th and 27th. This festival brought a feast of Irish traditional music and song to the streets and pubs of the village.

People Of The Year Awards
On Saturday, April 19th, the Bush Hotel in Carrick-On-Shannon held this year's Annual County Council-Rehab Awards ceremony. The following were all recipients of the Leitrim People of the Year Hall of Fame Awards: Colleen Guckian (Drumsna), Lucia Tyrell (Mohill), Maureen McNabola (Killnagross), P.J. and Kathleen McGarry (Cloone), Mary McCrann (Drumshanbo), Anthony Brennan (Aughavas), Angus Dunne (Carrick-On-Shannon), John Toolan (Ballinamore), Mary Doran (Drumkeeran) and the All-Ireland winning Leitrim Ladies team, and the Leitrim 2007 Feile Committee.

Art Exhibition In Ballinamore
A couple of talented Leitrim artists, Cathy Reynolds, from Mohill, and Cathy Kelly, from Leitrim Village, had their works featured at a recent exhibition in the Solas Art Gallery in Ballinamore.

Mohill Student Wins Texaco Art Award
Twelve year-old Orlaith Cahill, who is a pupil at St. Manachan's National School in Mohill, recently won a special award at the 54th Annual Texaco Art Awards for children. Orlaith was the sole Leitrim winner among the 161 prize winners. Her entry, "Floral Explosion", won her the Special Merit Award.

Car Bin Bag To Combat Litter Problem
Leitrim County Council has launched a novel way to help curb the scourge of roadside litter. A PVC bag, which can be washed and reused, has been designed for cars and trucks. They will be distributed free of charge from Leitrim County Council officers. The Leitrim Community Litter Warden is Michael Reynolds from Mohill.
Success for Mohill Girl in Feis Ceoil
Aisling Dwyer from Gorvagh, Mohill, recently won a silver medal at the Feis Ceoil in Sligo for her piano playing.
Forty Jobs for Manorhamilton
Manorhamilton Enterprise Forum has received a major funding boost to develop a flagship Enterprise Park, which will contain nine business units and provide ninety-three car parking spaces. It is hoped that forty jobs will be created by this latest development, which has already received its permits.

County Council Buys Sean McDermott's Artifacts At Auction
The Leitrim County Council recently spent 12,600 euros at an auction to secure various artifacts belonging to Leitrim native Sean McDermott of Kiltyclogher. He was one of the signatories of the 1916 Irish Proclamation of Independence. There is also talk of a Sean McDermott Summer School being set up in his native village, where his house is a local tourist attraction.
New Mohill School Appointments
Una Duffy, current Principal of Marian College, Mohill, has been appointed as Principal of the new Mohill Community School, which will open its doors shortly. Declan Conboy, current Principal of Mohill Vocational School, has been appointed as Deputy Principal of the new school.
New Judge
Well-known Mohill solicitor, Kevin P. Kilraine, has recently made a major career move. He became a judge in what Kevin described as a classic case of "poacher turning gamekeeper". Kevin, who is also chairman of the Mohill G.A.A. Club, had been a solicitor for thirty years.
President of Ireland to Visit Mohill and Carrick
The President of Ireland, Mary McAleese, will visit County Leitrim on Friday, May 9th, when she will open the new People With Disabilities Center in Mohill. She will then move on to Carrick-On-Shannon where she will perform the opening of the new range at the local golf Club.
Sports
Clarke's Rynn Valley Lodge Hotel will host the Irish National Darts Tournament during the May bank holiday weekend.
Leitrim Senior Footballers were relegated in somewhat contentious circumstances to Division 4 of the National Football League, following a narrow one point defeat to Limerick on Sunday, April 20th, in Killmalock. The first half of the contest finished in controversial circumstances with the match referee blowing the half-time whistle just as Leitrim fullback, John McKeon, was in the act of kicking the ball over the bar for a point. If the point would have been allowed, it would have proved vital at the end of the day. Leitrim needed just a draw to remain in Division 3 while the home county needed a win to secure their status.
Leitrim Minor Footballers (under 18) lost out to close rivals, Roscommon, in a local derby Connacht championship clash played in Carrick on Saturday, April 19th, with a 1-4 to 0-4 score. Consolation never-the-less for Leitrim cornerback James O'Brien as he picked up the Man of the Match Award. The team is trained and managed by former county star and Gortletteragh club man, Derek Kellagher, who was with just ten men for much of the contest following the dismissal of one of their Leitrim side. Carrick Town defeated Sligo team Ballymote Celtic, 2-0, in the quarter final of the McSharry Cup Competition. Goal scorers on the day were "super sub", Stephen Sirle, and Benny Whelan.
Manorhamilton Rangers eventually won their Robert Cawley Cup encounter with Roscommon side, Boyle Celtic, on penalties. The sides were deadlocked following a pulsating 90 minutes of football. Final score 3 - 1.
Lough Allen College, Drumkeeran, captured the Connacht Vocational School's C Title recently when they defeated neighbors, Drumshanbo Vocational School, in an All-Leitrim decider with a 1 -12 to 1 - 5 score. The final was played on the Leitrim Gael's Community Pitch.

Disclaimer: LittleShamrocks.com is an affiliate website that receives commissions from sales of the products listed. We have purchased and sampled many, but not all, of the products on these pages.

© Copyright LittleShamrocks.com. All Rights Reserved.